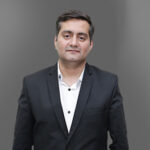 Dr. Piyush Juneja
Physical Ailments
Expertise
Dr Piyush Juneja is an expert in the field of Ayurveda and has experience of over 15 years in this field. He is currently a practising Ayurveda Physician, Certified Medical Cannabis Practitioner, Founder of Indianvaidyas.com(Fastest Growing Platform of Ayurveda), and also a consultant to several national & International organizations for Clinical Trials, Medical Cannabis, R&D, Business Development, Regulatory Affairs, Digital Marketing, Contract Manufacturing.
He graduated in Ayurveda from Gurukul Ayurvedic Medical College, Haridwar, one of the oldest colleges in India. He also has a Post Graduation in Clinical Research and MBA Project Management.
He is a successful practitioner with thousands of patients treated to date. He is a member of the Board of Advisors for the Canadian Association of Ayurvedic Practitioners.
Dr Piyush has held various positions and was responsible for the management of clinical trials, regulatory affairs, research & development at Glaxo Smith Kline Consumer Healthcare(GSKCH), India; BioMed, Canada; Max Neeman International, Catalyst Clinical Services Pvt, Bioinnovat Research Services Pvt. Ltd.
Effectively managed various diseases by Ayurveda Treatment and Therapies like Infertility, Pain Management, Skin Disorders, Digestive Disorders, Gynaecological disorders, Renal Calculi, Sexual Problems, all lifestyle-related problems in children and adolescents. Dr Piyush has presented many papers at various seminars, has been a speaker at various workshops, and also published articles in many journals.
He believes that the world is again starting to accept Ayurveda as this is the oldest field of medicine and it treats all the diseases and ailments from the roots without any side effects. He is committed to promoting Ayurveda and his vision is to see each and every individual incorporating Ayurveda into their fast-changing lifestyle to bring long term stability.
Consult Dr Piyush Juneja