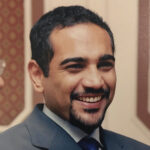 Dr. John O. Mathew
Dr John O Mathew is a trusted Allopathic and Ayurvedic practitioner. He is a graduate of the MS Ramaiah Institute of Medical Science in Bangalore, where he attained his Doctor of Medicine degree.
Dr Mathew furthered his education in Preventive Healthcare in California. Adding to his clinical expertise of more than a decade, he worked primarily at Westside Medical Consultants in Los Angeles, where he gained vast experience in the use of medical cannabis for therapeutics.
His main area of focus and expertise are pain management and mental health. Some common ailments in this area include rheumatoid arthritis, pain from injuries, sports and otherwise, spinal issues, various neurological diseases, gut-related issues like IBS, acid reflux, loss of appetite, chemotherapeutic pain, mental health issues such as anxiety, depression, and insomnia.
Dr Mathew takes a thoroughly holistic approach when dealing with acute and chronic illness management. Dr Mathew's extreme belief in Preventive Healthcare through nutrition, sustainable lifestyle and inner well-being has guided his practice.
Consult Dr.John O. Mathew